The Shifting Narrative: From Victim-Centered to Perpetrator Protected
November 19 | 7 – 8 p.m. via Zoom
Our guest speaker, Cyndi Vasquez-Barrios, will focus on the recent changes to Title IX protections, especially for women, and the impact on victims and the colleges that protect them.  The program will address how we can still be compliant with Title IX's shift in f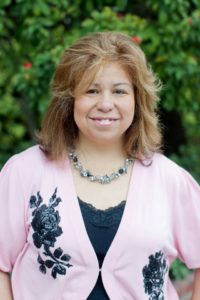 ocus, but still protect victims in the adjudication process.
Ms. Vasquez-Barrios is a higher education professional of 30 years. She is currently the Dean of Students at Joliet Junior College overseeing the Office of Student Rights & Responsibilities, the Student Mental Health and Wellness Program, Student Leadership and Activities, and the College's Student newspaper and literary magazine.
Registration has closed.  Reach out to us at dgaauw@yahoo.com if you would still like to attend.
All those registered will receive the Zoom link on Tuesday, November 17.
An AAUW branch business meeting follows the program at about 8 p.m.
Co-Hosted by DG Area Branch of AAUW and LWV of DG, Woodridge, Lisle.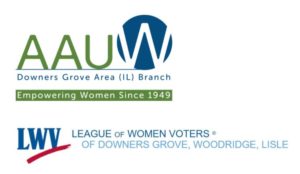 ---
DO GOOD WITH BURRITOS
Our next restaurant fundraiser will be on Monday, November 16th at Chipotle, 1203 Ogden Ave, Downers Grove from 4-8 p.m.  Our branch will get 33% of the proceeds when we meet the minimum of $150.
Orders may be placed in person, online, or through the Chipotle app. Only orders placed between 4-8:00 p.m. on November 16th will qualify.
Use code NTC6928 when you place an online order.
If you order in person, show the flyer or say that it is for the AAUW fundraiser.
PLEASE – Share the flyer and encourage your friends to support this fundraiser!
---
The board members enjoyed meeting our newest members at a physically distanced outdoor gathering.
---
AAUW (American Association of University Women): www.aauw.org is a national organization of 100,000 women and men in more than 1000 branches across the country. AAUW promotes equity for all women and girls, lifelong education, and positive societal changes.
We support the National AAUW mission:
AAUW advances equity for women and girls through advocacy, education, philanthropy, and research.
The Downers Grove Area Branch was founded in 1949 and has approximately 100 members from Darien, Downers Grove, Lisle, Westmont, and Woodridge. As a branch, we study global issues, promote women's education, and meet for social events.