AAUW (American Association of University Women): www.aauw.org is a national organization of 100,000 women and men in more than 1000 branches across the country. AAUW promotes equity for all women and girls, lifelong education, and positive societal changes.
We support the National AAUW mission:
AAUW advances equity for women and girls through advocacy, education, philanthropy, and research.
The Downers Grove Area Branch was founded in 1949 and has approximately 100 members from Darien, Downers Grove, Lisle, Westmont, and Woodridge. As a branch, we study global issues, promote women's education, and meet for social events.
---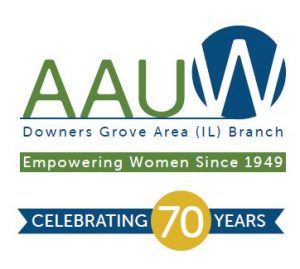 Watch for events and history to commemorate our 70th branch year!
---
---
Monday, November 18, 2019
Extension of Gender Equity
Downers Grove Public Library, 1050 Curtiss Street
SOCIAL plus BOOK & JEWELRY RAFFLE at 6:30 PM
PROGRAM at 7:00 PM
BUSINESS MEETING at 8:15 PM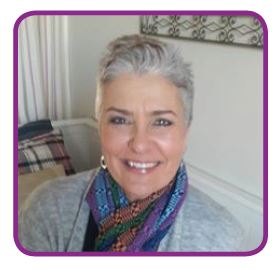 Katie Silvovsky of the Chicago Children's Museum will extend Gender Equity with a lively, interactive workshop utilizing a combination of large group activities and small group discussion, to demystify a topic that can feel controversial, learn the latest vocabulary, and gain confidence to take steps toward the equitable inclusion of LGBTQ.
All gender identities are welcome.
Please let us know you plan to attend!
Spread the word and distribute the flyer.
---
Join us the next day at Woodgrain Neapolitan, 19 West Ogden Avenue, Westmont for a benefit day!
Tuesday, November 19, 11am – 9pm at Woodgrain Pizza, 19 West Ogden Ave, Westmont.
Woodgrain Pizza will donate 20% of the sales of our group back to our organization.