The cover of our first Directory!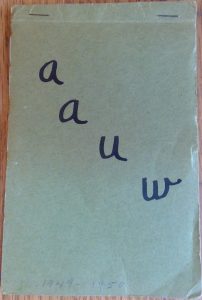 Below is the Branch Timeline as released in the program at the High Tea Luncheon celebration on August 24th.  Over the course of this 70th year, the timeline will be expanded with additional milestones and supporting pictures and documents.  Check back often!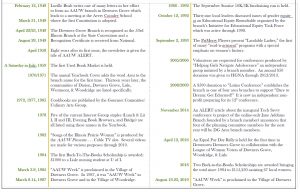 August 19 – 23, 2019
"AAUW Week" is proclaimed by the Village of Downers Grove.