Sign up HERE for a Public Programs Notice, delivered once a month (around the 5th.)
Past Issues of the Public Programs Notice:
_____________________________________________________________________________________________________

________________________________________________________________________________
Very exciting news! Pierce Tavern, always a busy venue, has generously agreed to host our May fundraiser!

Wednesday, May 18th
4 – 10 p.m.
Pierce Tavern, 5135 Main Street, Downers Grove
Gather your family and friends for fun and innovative food menu with a wide variety of cocktail, beer, and wine options.
The branch will receive 10% of all sales on Wednesday evening! No fundraiser code is needed – 10% all sales that evening will count, including carry-out and delivery! (excludes gift cards)
_______________________________________________________________________
Embracing Your Value in Work and Life
Tuesday, April 12, 2022 6:30 – 7:30 p.m.
Westmont Public Library, 428 N. Cass
Michelle Smith spent years working for nonprofits to help them increase their revenues, but she was burned out and knew she needed a more sustainable lifestyle.
She started her own company, Z&B Consulting, named after her sons Zach and Ben, so she could spend more time with them without sacrificing her income.
Now Michelle spends her days helping entrepreneurs and nonprofits build the life of their dreams while still earning enough to maintain their lifestyles by working smarter, not harder.
Michelle is the Romeoville Rotary President, Romeoville Chamber Executive Board Member, Past President of the RHS Choir Boosters and volunteers on Sunday's at church.
Hosted by the DG Area Branch of AAUW and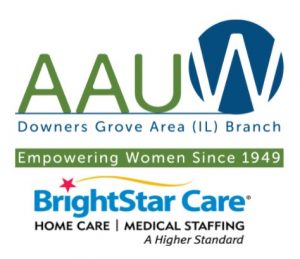 _______________________________________________________________________
March 23rd Fundraiser
March weather is unpredictable. Warm up with barbeque!
City Barbeque -a Branch favorite- will be the location of our Wednesday, March 23rd restaurant fundraiser. Our fundraiser is all day, from 11 am until closing, so you can enjoy lunch or dinner: dine in, delivery, or carry-out. Be sure to use code FundA when you place your order.
Thank you in advance for your support!
_____________________________________________________________________
March Program :  PriMerry Players Present
"A-List of Absolutely Laudable Local Ladies"
Tuesday, March 8, 2022
7:00 pm – 8:00 pm
OR via Zoom
This year the PriMerry Players are pleased to promote women's history in March, Women's History Month, by including some local women from our branch membership towns who, past or present, deserve recognition. Look forward to narrative and dialogue, humor and drama, poetry and SONG along with local women's history and more.
_____________________________________________________________________________________________________

THURSDAY, FEBRUARY 17, 2022 AT 7 PM via Zoom
Ameila Earhart
A First Person portrayal by Leslie Goddard
Co-Hosted by DG Area Branch and
Lombard Area Branch of AAUW
Leslie Goddard is an award-winning actress and scholar who has been presenting history programs for more than fifteen years. She holds a Ph.D. from Northwestern University specializing in American studies and U.S. history as well as a master's degree in theater.
Leslie portrays memorable women from the past and tells historical stories so that lessons from the past are more entertaining and educational. Join us as we go back to 1937, where we'll meet Amelia Earhart as she is attempting to set a new record by becoming the first person to fly around the world at its equator.
There will be a branch meeting following the program.
_____________________________________________________________________________________________________

You've heard the news and seen the ugly confrontations on TV – seemingly ordinary people shouting (and worse) at school board members, educators and each other at local school board meetings. Since school boards provide local governance, why are the same things happening at meetings throughout the suburbs?  The answers may surprise you.
Here is an important opportunity for you to learn from experts why your local school boards and schools need your support now, and how you can take action.  Join us for timely information and action steps with a focus on the western suburbs of Chicago.
Presenters are Joyce Slavik & Jim McGrath, Northwest Suburbs Organizing for Action, and passionate advocates for equity and voting rights.  Jim and Joyce have an amazing amount of research and information to share on this topic.  They will provide perspective and recommend how we can support our school board members and schools.
Speaker Bios:
Joyce Slavik is a mom and activist who has worked for years on progressive causes. She is on the Leadership Board of Northwest Suburbs Organizing for Action (NWSOFA)-Indivisible. As the parent of two teenage boys she has been attending local school board meetings for several years. Her top priorities include gun violence prevention, mental health support, and equity protections. Joyce co-chairs monthly meetings with the Indivisible Illinois Social Justice Alliance (IISJA) on disinformation campaigns targeting school boards.
Jim McGrath has an engineering degree from the University of Illinois Champaign-Urbana and a master's of management degree from Kellogg Northwestern. He co-chairs the "NWSOFA Restore Our Democracy" group, educating on money in politics and vote by mail issues. Jim is active with the Indivisible Illinois Voter Education group where he co-chairs monthly meetings with the Indivisible Illinois Social Justice Alliance (IISJA) on disinformation campaigns targeting school boards. Jim is an active member of several Chicago suburban social action organizations, as well as a precinct captain and a Cook County election judge.
 _______________________________________________________________________
Enjoy Lou Malnati's on January 24th – Take a break from the kitchen!
Our January restaurant fundraiser will be on Monday, January 24th, 2022 at Lou Malnati's in Downers Grove, Naperville and Oak Brook. You may dine in or carry out or have your meal delivered.  Choose the location that is most convenient for you.
Details:
Lou Malnati's will donate 20% of our group's sales (pre-tax/alcohol, catering, and gift cards excluded) back to our organization Valid for dine in, carryout, and delivery orders.
 _______________________________________________________________________
Movie screening and discussion
The Graduates/ Los Graduados 
Wednesday, January 12, 2022
7:00 – 8:30 p.m.
Join us for an online viewing of Part One of The Graduates/Los Graduados. This PBS film follows three Latinx girls showing first hand the unique educational challenges that face these young women in particular and Latinx High School students in general.  The documentary gives insight on pressing issues in education today through the eyes of Latinx students from across the United States. 
Following this 53 minute movie will be a brief discussion.
 _______________________________________________________________________
October Program
Women Owned Businesses
Thursday, October 28
7 – 8 pm
Don't forget to bring a friend!
There are 114% more women entrepreneurs in the U.S. than there were 20 years ago. Mallory Burke and Kelly K. James are two such women.
Mallory Burke is a senior at Elmhurst University studying biology and psychology. She plans to go into medicine and become a surgeon. She is also the owner of GrillGirlz LLC. Mallory will share how she turned a small loan from her parents into a thriving business.
Kelly K. James launched her career as a full time freelance journalist in 1997. Since then the former lawyer has written and ghostwritten more than three dozen books and several thousand articles for a variety of print and online markets. She's the author of books including Six Figure Freelancing: The Writer's Guide to Making More Money, Second Edition, and lives in Downers Grove with her son and daughter.
Join us in hearing these inspiring women talk about their journey through building their own successful business.
A branch business meeting follows the program at about 8 p.m.
_____________________________________________________________________________________________________
October Fundraiser Thursday, October 21st from 4:00 – 8:00 p.m.
6550 S State Route 53, Woodridge
Reservations are highly recommended!  630-968-8899 x2
Gather your family and friends and attend the next restaurant fundraiser at the well-known and highly regarded Clara's in Woodridge.
Because Clara's is only open for dinner, this fundraiser will take between 4:00 and 8:00 p.m. on October 21st.
Clara's will generously donate 25% of the tab (exclusive of alcohol) to our branch.
 _______________________________________________________________________
Hooray!  Used Book Collections are returning!
September 11, 10 am – 1:30 p.m.
Held at Eagle Storage 555 Rogers Street in Downers Grove.
Please wear a mask to enter the building per the statewide mandate.  People without masks should leave their donation at the bay door during the hours of the collection only.
Please review our donation guidelines.
During the hours of the September book collection, we will also be hosting voter registration in coordination with the League of Women Voters of Downers Grove, Woodridge, Lisle
___________________________________________________________________________________
We start our programs this year with two members only events.  Do you know a branch member?  Ask to come along as a guest or reach out to us to learn the details!
New & Potential Member Tea
Sunday, September 12 from 11:30 am to 1:30 pm
This is a casual, outdoor event held at a member's home.  Board members and committee chairs will attend.
Due to COVID, we will ask that even though we are outdoors, attendees please mask.
Coffee, tea and very light refreshments will be served.
Only in the case of severe weather will the event be canceled.
_____________________________________________________________________________________________________
Fall Kickoff Meeting and Social
Monday, September 20, 2021
6:30 p.m. – 9:00 p.m.
Join us for our Fall Kickoff General Meeting. We will be serving light refreshments this year in the form of individually wrapped treats, along with coffee/tea.
The General Meeting will begin at 7:00 with the popular book raffle to follow (don't forget a bit of cash to purchase raffle tickets!.) We will be able to enjoy time socializing and catching up with each other.  Hope to see you all there as we kick off another new year!
**Masks are required for all attendees.
---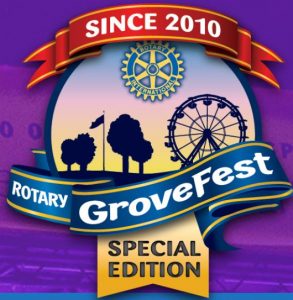 Join us at Rotary GroveFest to help us deliver Back-to-the-Books Scholarships this fall!
---
3 Corners Grill & Tap

We will once again patronize 3 Corners Grill & Tap at 7231 Lemont Road. The date is Wednesday, August 25th, 2021, and you can use the vouchers all day to credit your purchase to the branch. Hand them out freely (but not when you're at the restaurant).  We get 20% – no minimum amount to qualify.
---
Members Only!  Annual Meeting & Installation of Officers
June 12 at 10:00 a.m.
*Directions have been provided for both in-person and Zoom attendance.*
---
RESTAURANT FUNDRAISER – 3 CORNERS GRILL & TAP
On Wednesday, June 16th, gather your friends and head over to 3 Corners Grill & Tap to support our next restaurant fundraiser. 20% of the tab will be donated to our branch to be used for scholarships.
---
Frida Kahlo MEMBERS ONLY Lecture via Zoom
FRIDA KAHLO LECTURE
Wednesday, May 12, 7 p.m. via Zoom
Diana Martinez, Director of the upcoming "Frida Kahlo: Timeless" Exhibition at the Cleve Carney Museum of Art at the College of DuPage, will be the speaker for a joint local area AAUW branch Zoom presentation.
Martinez, who is also Director of the McAninch Arts Center at COD, will lecture on the life and work of Frida Kahlo and focus on her ongoing relevance and popularity.
The "Timeless" Exhibit, scheduled for June 5-September 6, 2021, features 26 original pieces and is the largest Kahlo exhibit in the Chicago area in 40 years.
---
ANDERSON'S BOOKSHOPS
Need a gift for Mother's Day?
Anderson's Bookshop will donate 20% of purchases during the week of April 18 through the 24th to our Scholarship Fund. You can shop in Downers Grove or Naperville.
---
LAUDABLE LADIES, REVISITED AND REVISED
Thursday, April 15, 2021 from 7 – 8 p.m. via Zoom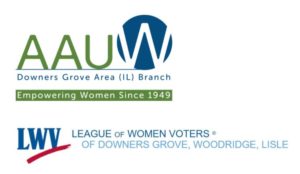 It wouldn't take much investigating by America's first female Pinkerton detective for her to learn the details of the April program – but for those who haven't Kate Warne's skills, the details are available below.
The program will last 45-60 minutes, covering some women in history from the original script presented over 25 years ago, along with several dozen more from this country and around the world, of various races and backgrounds, but all interesting and accomplished. Do you know who the first woman to reach the summit of Mt. Everest was? Or the first woman to sail around the globe, or run for president, or envision the world's first computer?
If not, you soon will, as some familiar women are revisited and new ones introduced, including rising stars of the younger generation, such as Amanda Gorman, Greta Thunberg and Malala Yousafzai. Topics such as the founding of both the D.G. Area AAUW and DG League of Women Voters, women winning the vote, Equal Pay Day, examples of women in STEM and more, will all be included, some in more depth than others.
Written by branch member Joyce Tumea, the program will be presented by Joyce and by professional actress Marie Gillespie, *using the "Read-'n-actment," or with-script format, with narrative and dialogue, humor, drama and poetry, and some costuming and props. Join us for an informative and entertaining evening!
Co-Hosted by DG Area Branch of AAUW and LWV DG, Lisle & Woodridge
---
Back-to-the-Books Scholarship Fundraiser
KI GONG (QIGONG) ZOOM CLASSES
DO SOMETHING GOOD FOR YOURSELF!
What is Ki Gong?
Ki gong, or Qigong, is a millennia-old system of coordinated body-posture and movement, breathing, and meditation used for the purposes of health, spirituality, and martial-arts training. This class is suitable for all ages and levels of physical fitness.
Who is the teacher?
Master Sue Helsdon, owner of True Balance Karate in Downers Grove, will teach these classes
Cost, and what % goes to the Scholarship Fund?
The price for the series of 4 classes is $40; 100% goes directly to the scholarship fund. If you choose to continue your practice, you may do so directly with Sue for $10 per weekly class.
---
Lou Malnati's Benefit Night
Wednesday, March 24
---
Thursday, March 18, 2021 from 7 – 8 p.m. via Zoom
"Eleanor Roosevelt" by Leslie Goddard, well-known local historian and portrayal artist.
Imagine having a conversation with a celebrated First Lady!  Eleanor Roosevelt grew from a shy, homely orphan into a confident, driven champion of human rights. In this program, Eleanor grapples with whether or not to join the United Nations. As she considers her options, she shares stories of her childhood, her marriage , her work during two wars, her husband's bout with polio, coming to the White House in 1933, and Franklin's death. As she speaks, she reveals the warm, honest, and passionate woman she was.
Co-Hosted by DG Area Branch and Lombard Area Branch of AAUW
---
Thursday, February 4, 2021 from 7 – 8 p.m. via Zoom
"Travels, Triumphs, and Tribulations of Nellie Bly"
A one-woman show with Mary Hobein
Nellie Bly (1864-1922) was an investigative reporter, world traveler, business owner, patent holder, suffragist, war correspondent, and advocate for abandoned children and single mothers. A woman ahead of her times!
Co-Hosted by DG Area Branch of AAUW, Lombard Area Branch of AAUW, and LWV DG, Lisle & Woodridge
A DG Area AAUW Branch business meeting follows the program at about 8 p.m.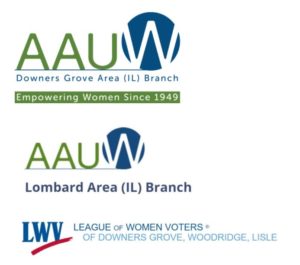 ---
Monday, January 11, 2021 from 3 – 4 p.m. via Zoom
"You Have the Power to Outsmart the Scammers"
Featuring branch member Jennifer Wilken
Incidents of fraud are on the rise, and scammers' tactics are becoming more complex. That's why it's important to educate yourself about fraud. And while no one is immune, there are steps you can take to Outsmart the Scammers.
Join us for this presentation and learn important strategies to help protect you and the ones you love. We'll share:
How to spot certain red flags that may indicate a fraudulent encounter
Resources you can turn to in the event you or a loved one is targeted
Steps you can take to help protect yourself and your loved  ones
---
The Shifting Narrative: From Victim-Centered to Perpetrator Protected
November 19 | 7 – 8 p.m. via Zoom
Our guest speaker, Cyndi Vasquez-Barrios, will focus on the recent changes to Title IX protections, especially for women, and the impact on victims and the colleges that protect them.  The program will address how we can still be compliant with Title IX's shift in f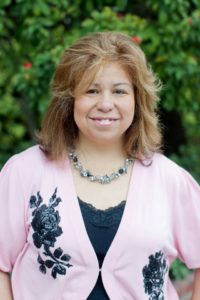 ocus, but still protect victims in the adjudication process.
Ms. Vasquez-Barrios is a higher education professional of 30 years. She is currently the Dean of Students at Joliet Junior College overseeing the Office of Student Rights & Responsibilities, the Student Mental Health and Wellness Program, Student Leadership and Activities, and the College's Student newspaper and literary magazine.
Co-Hosted by DG Area Branch of AAUW and LWV of DG, Woodridge, Lisle.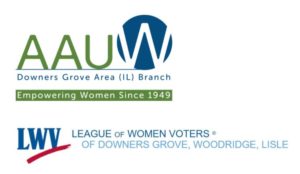 ---
DO GOOD WITH BURRITOS
Our next restaurant fundraiser will be on Monday, November 16th at Chipotle, 1203 Ogden Ave, Downers Grove from 4-8 p.m.  Our branch will get 33% of the proceeds when we meet the minimum of $150.
Orders may be placed in person, online, or through the Chipotle app. Only orders placed between 4-8:00 p.m. on November 16th will qualify.
---
Join us on Saturday, October 17 from 2 – 5 p.m.
at the Belmont Parking Lot to Celebrate Womxn!
Complete details on Facebook
---
DIVERSITY
co-hosted with the League of Women Voters of Downers Grove, Woodridge, Lisle
Wednesday, September 23 from 7 – 8 p.m. via Zoom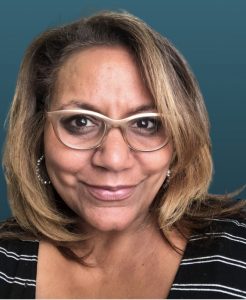 Autumn Geist is a mother, business owner, professional speech coach and community volunteer. She is also a woman of color and the proud mother of a police officer.
Autumn will be sharing her experience on racism, the importance of supporting BLM while also supporting law enforcement, and how to be an ally to people of color. Where do we go from here?
---
The board members enjoyed meeting our newest members at a physically distanced outdoor gathering.
---
Equal Pay Day March
---
Stirring Stories of Women in STEM
Tuesday, March 10, 7 p.m.
Join us at 6:30 for a Social and Jewelry/Book Raffle.
A branch business meeting will be held at 8:15.
Through narrative and dialogue, poetry and song, humor and drama, members of the PriMerry Players will share highlights of the challenges overcome and subsequent accomplishments of some notable American Women in Science, Technology, Engineering, and Math (STEM,) in this "read-enactment," or with-script presentation.
The timing is perfect with the International Day of Women, Women's History Month, and Equal Pay Day – women in STEM not only had male colleagues take credit for their discoveries, these women were certainly paid less than these same male colleagues to begin with!
While this program will lament such injustice, it will also celebrate STEM successes. Maria Mitchell, for example, did earn acclaim for her discovery of a comet. She is an example of an early success story regarding a female in a STEM field (Science, Technology, Engineering and Math, should anyone be unfamiliar with the acronym.) There are other, even earlier examples, and many later ones.
Come hear about some of these accomplished and fascinating women at our next program, and invite your friends to join you. This program, like our others, is free and open to the public, and will be about 45 minutes long.
If you are unfamiliar with the PriMerry Players, (PMP), it is a troupe of ever-changing performers, mostly women, founded over 20 years ago by member Joyce Tumea. Programs are mainly on women's history, and feature original "read-'n-actment," or with-script presentations with narrative and dialogue, poetry, humor, and drama, and occasionally original songs. Performances for our own branch often include branch members, so come out and be educated and entertained in a part-lecture and part-play presentation on some women in STEM!
---
Tuesday, February 11, 2020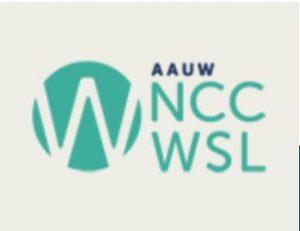 6:30 Social along with Jewelry Raffle
7:00 Program
8:15 Branch Business Meeting
Join us to learn more about the National Conference for College Women Student Leaders.  (https://www.nccwsl.org/)  Two local young women used scholarships to attend the conference last year and will share their experiences.
---
1034 W. Ogden Ave, Downers Grove
Tuesday, January 21, 2020  :  10:30 am – 10 pm
City Barbeque will donate 25% of the food, beverage and bottled sauce sales of our group back to our organization.
---
Learn about "The Dinner Party" by Judy Chicago
Monday, January 6, 2020
6:30 PM SOCIAL plus JEWELRY/BOOK RAFFLE for Ways & Means
7:00 PM DVD and Discussion
8:15 PM BUSINESS MEETING
No need to go to Brooklyn, New York.  Come see the DVD of Judy Chicago's ART INSTALLATION – The Dinner Party at the Downers Grove Public Library.
Judy Chicago, an artist from Chicago, became obsessed with the question "Where are the Women from Judeo/Christian history?"  She delved and researched until she had 1,000 women's names from prehistoric, medieval and modern era to use in creating "The Dinner Party".
---
Join us at Woodgrain Neapolitan, 19 West Ogden Avenue, Westmont for a benefit day!
Woodgrain Pizza will donate 20% of the sales of our group back to our organization.
---
Monday, November 18, 2019
Extension of Gender Equity
Downers Grove Public Library, 1050 Curtiss Street
SOCIAL plus BOOK & JEWELRY RAFFLE at 6:30 PM
PROGRAM at 7:00 PM
BUSINESS MEETING at 8:15 PM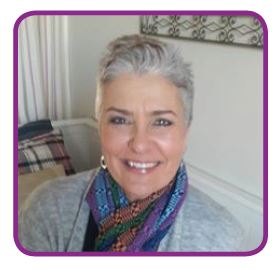 Katie Silvovsky of the Chicago Children's Museum will extend Gender Equity with a lively, interactive workshop utilizing a combination of large group activities and small group discussion, to demystify a topic that can feel controversial, learn the latest vocabulary, and gain confidence to take steps toward the equitable inclusion of LGBTQ.
All gender identities are welcome.
Spread the word and distribute the flyer.
---
Voter Registration Day was a success!
National Voter Registration Day events held Tuesday, September 24 were a huge success!
Voter registrars from our branch joined with the League of Women Voters of Downers Grove, Woodridge, & Lisle to hold voter registration drives at 12 sites including: 7 local high schools (Downers Grove North HS, Downers Grove South HS, Lisle HS, Westmont HS, Hinsdale Central HS, Hinsdale South HS and Benet Academy), Benedictine University, Midwestern University, Downers Grove Public Library, Woodridge Public Library and Hinsdale Public Library.
We registered a total of 555 new voters during these events!
---
Join us for a Benefit Day at City Barbeque on Tuesday, September 17th.
Donate 25% of your food & beverage purchase to our branch.
---
Please join us at the First Meeting of our 70th Branch Year!
Thursday, September 5, 2019
Dinner and a Movie
Downers Grove Public Library, 1050 Curtiss Street
SOCIAL plus BOOK & JEWELRY RAFFLE at 6:30 PM
POTLUCK at 6:45 PM
MOVIE at 7:30 PM
BUSINESS MEETING at 8:15 PM
Please join us for our annual fall pot luck dinner to enjoy fun, food, and friendship.
Please RSVP by contacting the branch at dgaauw@yahoo.com before 9 p.m. on September 4 and bring a dish to share!
We will view Dreams of Equality as shown at the Women's Rights National Historical Park in Seneca Falls at 7:30 p.m. with the business meeting to follow.
---

Newspaper article about the Tea Party!
LOTS of photos on our Facebook page.
---
Installation and Celebration Brunch
Saturday, May 4, 2019
---

Support the Branch at WoodGrain Pizzeria!
Tuesday, May 21, 11am – 9pm
Another day where you can eat lunch and dinner!  Get a pizza and take home a salad for a second meal.
Please feel free to invite neighbors, friends and family. Have them RSVP on the link or just come.
When you order you must let them know you are with the Downers Grove AAUW Fundraiser so we get credit.  Woodgrain Pizza will donate 20% of the sales of our group back to our organization.
---
Support our branch at City BBQ!
1034 W. Ogden Ave, Downers Grove
Tuesday, April 2
10:30 am – 10 pm
City Barbeque will donate 25% of the food, beverage and bottled sauce sales of our group back to our organization. Gift cards, t-shirts and tax is not included in the percentage calculation.
---
Equal Pay Day March & Rally
Tuesday, April 9, 2019
Main Street Train Station, Downers Grove
5:30 – 6:30 p.m.
This is the fourth year that the Downers Grove Area Branch of the American Association of University Women (AAUW) and the Downers Grove Area Chapter of the League of Women Voters have joined forces to raise awareness of gender pay gap.
While strides have been made in this area, many women are still paid less than their male counterparts for doing the same work, according to the April 9 march co-chairs Nancy Svoboda and Joyce Tumea.
Co-Sponsored by The League of Women Voters
---
Nancy Drew Presentation by Susan Becker
April 16, 2019
Social: 6:30 pm Program: 7:00 pm
Business Meeting: 8:15pm
Nancy Drew, America's favorite girl detective, burst on the scene in 1930. Spunky, curious and more fearless than she should be, Nancy was an immediate success with girls yearning for a feminist role model before they even knew they wanted one! Learn about this iconic teen detective and the real Caroline Keene who created Nancy and her world.
---
Ten People from Illinois Who Changed History (… Besides Abraham Lincoln)

You probably know Abraham Lincoln lived part of his life in Illinois, but did you know that Walt Disney, Betty Freidan and Charles Walgreen also called the Prairie State home? Join historian Leslie Goddard, Ph.D.,Leslie Goddard, Ph.D., for this illustrated lecture commemorating the state's 2018 bicentennial. We'll look at ten intriguing people from Illinois, including heads of state, newsmakers, inventors, and others. They are all from Illinois and they all changed the world.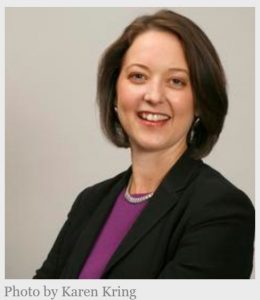 ---
Tom Joyce, Book Appraiser
Tom has worked with us at our used book sale for many years picking out "special" books that need to be priced individually. He has spotted some valuable items. Tom spoke at our 60th Used Book Sale anniversary celebration last August <photo courtesy of Kate Skegg,> and he has had a very interesting career.
---
Join us for lunch, supper, or BOTH at Mod PIzza

Be sure to mention the DG Area Branch of AAUW when you order.
20% of the proceeds will support our Branch.
---
Tuesday, January 8, 2019
The branch will host a guest from the NAMI of DuPage Speaker's Bureau <National Alliance on Mental Illness.> These speakers are trained to tell their personal stories and draw others toward hope and acceptance. There will be an opportunity to interact through questions and comments. Join us to meet the real face of a person dealing with mental illness in recovery.

---
 Annual Holiday Luncheon
Saturday, December 1, 2018
"A Taste of Italy" buffet and Cash Bar
Our annual festive get together will include a Holiday sing along.
---
Tuesday, October 16, 2018
Social: 6:30 pm Program: 7:00 pm Business Meeting: 8:15 pm
Keziah Frost will di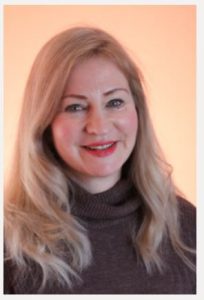 scuss the writing and path to publication of her debut novel, The Reluctant Fortune-Teller.  She will talk about where the idea came from, and where novel ideas come from generally, as well as the writing process, what she learned that helped her to finish the novel, and her own path to publication.
The Reluctant Fortune-Teller is about a retired accountant who is forced to become the town card reader in order to pay his Chihuahua's vet bill. It is a life-affirming story about how we continue growing into ourselves all our lives long.
For more information on the novel and on Keziah Frost, go to: www.KeziahFrost.com
---
Monday, September 17, 2018 Pot Luck Dinner
Pot Luck Dinner and Social: 6:30 pm
Business Meeting: 7:15 pm
Please join us for our annual pot luck. Enjoy fun, food, & friendship as we share about our interest groups, upcoming programs, and hold our first general meeting of the year.
---
Equal Pay Day Rally!
Tuesday, April 10, 2018
Gather between 5:30 & 6 p.m.
Main Street Train Station,
5001 Main Street, Downers Grove
March from 6 – 6:30 p.m.
through downtown Downers Grove
Social time with a short program
beginning about 6:30 p.m. at Another Round,
5141 Main Street, Downers Grove
Raise your voices, ladies, (and gentlemen), and your signs and banners, and be seen and heard as we raise visibility on the important issue of Equal Pay for Women! Members of the Downers Grove Area Branch of the American Association of University Women (AAUW) and the local League of Women Voters (LWV) will once again join forces, along with any family, friends, and other members of the public, to rally 'round the cause of Equal Pay for Equal Work.
Help us raise awareness among train commuters arriving home and other citizens out and about during that time. Our route will mainly cover the downtown area, ending at Another Round Restaurant on Main Street, a few buildings North of the parking garage behind Ballydoyle.
There we will gather in a closed-off area on the left of the interior for appetizer/pizza-type refreshments paid for by the respective participating groups; drinks will be paid for by those ordering them. The social, mingling time will include introductions between the groups and a short program of an entertaining and educational nature. Please note that those unable to march with us are still welcome to join us for the social time and program.  Join us!
 
---
Permaculture in the Midwest
Tuesday, March 20, 2018
Social: 6:30 pm; Program: 7:00 pm; Business Meeting: 8:00 pm
Downers Grove Public Library
Ron and Vicki Nowicki, experts on permaculture and Downers Grove residents, will discuss the converging crises that we are facing such as deforestation, pollution, exploding human population, agriculture, and our dying oceans.  He will tell us how we as individuals can change course and create a sustainable future and a decent quality of life for our children.
---
How to discover your roots and climb your family tree.
Tuesday, February 13, 2018
Social: 6:30 P.M., Program: 7:00 P.M.; Business Meeting: 8:00 P.M.
Downers Grove Public Library
Attorney Kenneth Majewski, who is the Vice President of the Genealogy Society of Sarasota Florida, will speak on how to begin and organize a genealogy spreadsheet for your family.
---
Meet a Women's Fiction Author
Tuesday, January 9, 2018
Social: 6:30 P.M., Program: 7:00 P.M.; Business Meeting: 8:00 P.M.
Downers Grove Public Library
Local women's fiction author Barb Warner Deane will join us.  She has written several historical novels including On the Homefront and Killing Her Softly.  She will discuss how she became an author.
---
Great Lakes Restoration and  
Protection of Our Fresh Waters
Social: 6:30 P.M.
Program: 7:00 P.M.
Business meeting:  8:00 P.M.
Guest speaker Melissa Soline will discuss the Great Lakes and St. Lawrence system (its ecology and significance to our region and two countries) as well as the restoration efforts and the challenges the Lakes and River face today.
---
Music & the Brain
Tuesday, October 17, 2017
Social: 6:30 pm, Program: 7:00 pm, Business meeting:  8:00 pm
Location:  Woodridge Public Librar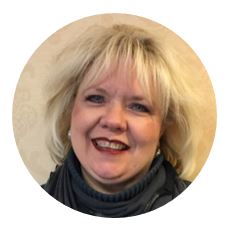 y
Join us to hear guest
Mary Helen Ekstam
speak about using music to enhance one's mind, body & spirit.  Music will enhance memory and can enrich your life during daily stressors and challenges. Come join us for a fun and spirited program guaranteed to get your toes tapping and your heart singing.
---
Equal Pay Day March and Rally
Wednesday, April 12, 2017
Meet at the Downers Grove Main St. Train Station (NE corner of Main St. and Burlington Ave.) at 6:15 P.M.,  where the march will begin at 6:30 P.M.
A joint program with the Downers Grove-Woodridge-Lisle LWV.  Be an active supporter of Equal Pay for Women while enjoying an evening with like-minded friends!  Make a creative sign about Equal Pay and carry it during the march.
Group will march down west side of Main Street, cross before Maple Avenue, and then proceed north on Main Street to Angelo's Pizza on Curtiss.
Eat pizza and hear speeches at Angelo's.
Hear a presentation about women by The PriMerry Players.
Tell your story or a story you know about.
---

Andi Danis will share the latest AAUW research on Barriers & Bias: Women in Leadership. What has held women back in elected, corporate, and nonprofit positions?  How has this affected society?  We will discuss the reasons and what we can do. Why do men still vastly outnumber women in leadership positions?
---
Advocating for Children and Their Rights
Thursday, February 16, 2017
Program: 7:30 P.M.
Downers Grove Public Library
Learn of the valiant people, as well as programs such as CASA (Court-Appointed Special Advocates), that help neglected, abused or otherwise-in-need children. Our own branch member Claudia Kappel is a CASA volunteer and branch member Maureen Murphy is a lawyer who specializes in Juvenile Abuse, Neglect, and Delinquency cases. They will be joining the main speaker, Beth Stremel, CASA's Director of Development.  Following a short overview of the CASA program, each will share a bit of her experiences and then answer questions.
---
Volunteer Opportunities With Local Charitable Organizations
Tuesday, October 18, 2016
Program: 7:30 P.M.
Downers Grove Public Library
Looking for new opportunities to contribute to your community, use your unique skills, and meet other people with shared interests? By all means, start with AAUW, but don't feel you have to stop there; come learn about four very deserving local charities that aid those in need: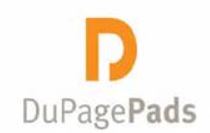 DuPage PADS (housing)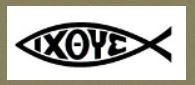 FISH (food)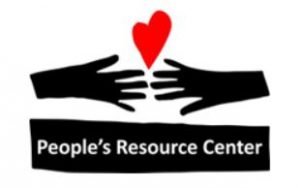 People's Resource Center (various kinds of help)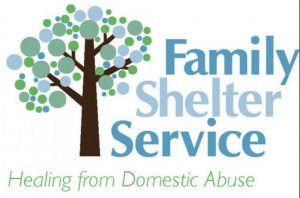 Family Shelter Service (various kinds of help for victims of domestic violence)
The representative from each of these groups will give a brief overview of the group s/he represents, and will outline volunteer opportunities. Audience members may make donations as desired; this is NOT required.
---
Visit Our Booth at the DGJWC Handmade Market in Fishel Park during Rotary GroveFest this weekend!
Saturday, June 25 from 9 – 5 p.m.
Sunday, June 26 from 10 – 4 p.m.
We'll have a small selection of leftover books to sell as well gorgeous handmade crayons.  There are also a few other treasures that were donated along with books last year.
Wednesday, March 9, 2016
Program 7:00 P.M.
Elmhurst Library
Cyndee Schaffer, a member of the Glenview AAUW branch, discusses the role of women in the military and, in particular, her mother's WWII experiences as a WAC (Women's Army Corps). Cyndee and her mother co-authored "Mollie's War," a memoir describing the life of a WAC who followed the troops into England, France and finally Germany with the Army of Occupation. Using excerpts From Mollie's letters written home, Cyndee provides a glimpse into the life of a woman in uniform, describing her mother's experiences from her trip to basic training to the view of the Statue of Liberty when she returned home.
(The Elmhurst AAUW Branch is collaborating with Downers Grove Area AAUW to provide this special program for Women's History Month.)
---
Tech Savvy
Wednesday, February 10, 2016
Program 7:30 P.M.
First Church of Lombard
Tech Savvy, an AAUW sponsored program, is a daylong science, technology, engineering and math (STEM) career conference designed to attract girls in sixth through ninth grade to these fields and to inform families about STEM education and careers. Although the program focuses on exciting girls about STEM, Tech Savvy also includes an important program for parents. This component encourages families to reinforce the girls' interest in STEM. Our program is shared with the Lombard Area AAUW as both of our branches have provided volunteers and donations for the success of this program. Hear about the accomplishments of the Tech Savvy Steering Committee and volunteers at the first two Tech Savvy Conferences, at IIT -Wheaton and Triton Community College, and the plans for the next on April 16th at Oakton Community College in DesPlaines.
---
Literacy DuPage
Saturday, January 16, 2016, Program 10:30 A.M.
Downers Grove Public Library
Come and enjoy a light breakfast and coffee, then we will have a presentation from Sang Yup Lee, the Volunteer Outreach Coordinator at Literacy DuPage, which provides free tutoring for adults in DuPage County. Literacy DuPage trains people like many of our members to help a neighbor read, write, speak and understand English better, and their volunteer tutors have helped thousands of people achieve greater success in life through increased literacy. At present, they have over 200 adults waiting to improve their English skills.
---
The History of Quilting with Nann Blaine Hilyard
Thursday, November 5, 2015m, Program: 7:30 P.M.
Every quilt tells a story! Call it art or call it craft, quilting has been a part of American life and culture since colonial times. In the early 21st century it is also a big business. Nann's trunk show includes vintage quilts from her collection and quilts that she has made. Audience members are encouraged to bring their own special quilts and share their stories. (While Nann is not a certified historian, appraiser or professional, she is a knowledgeable enthusiast!)
---
Tunes & Tales & Feisty Females with the Pri-Merry Players
Tuesday, October 13th, 2015
Program: 7:30 P.M., Downers Grove Public Library
Xena, Warrior Princess, is one of just a couple of fictional women included in the list of real-life women from history who could be described as "feisty"; an interesting and varied selection of such females, from ancient Egypt to modern America, will be portrayed in this newest, original PriMerry Players (PMP) "read-'n-actment," or with script presentation. The females being featured cover different periods in history, various countries around the world, and a variety pf races, backgrounds, women's issues and accomplishments. A talented cast of males and females, including AAUW members, will share these women's lives through story and song, poetry, narration and dialogue, and comedy and drama in a program that should be both enlightening and entertaining!
---
Dames and Damsels of DuPage the ADDITIONAL Edition with the PriMerry Players
Tuesday, March 3, 2015
Program: 7:30 P.M.
Downers Grove Public Library
Come and learn about the lives of some notable women in DuPage history, from among the county's early settlers up to and including present-day women.  Some of the fascinating ladies from the original program (2006) will be touched on, but in less depth, along with fresh material on several delightful and daring dames and damsels.  This PriMerry Players (PMP) read-n-actment, or with-script presentation, written by Joyce Tumea, features drama and humor, narrative and dialogue, poetry and song, as well as fellow branch members in the cast.
---
Artifact as Inspiration – "Point of Departure" with Dianne Kirtley
Tuesday, February 3, 2015
Program: 7:30 P.M.
Downers Grove Public Library
The beginning of the program focuses on the artifacts Ms. Kirtley utilized to research and write the historical fiction account of the history of her husband's great-great grandmother. In 1841, fourteen-year-old Charlotte Mailliard's Papa has decided to move his family from France to America. Now Charlotte can only think of a strange state called Illinois and the "savages" she will encounter on her long journey. The family's trek to that frontier brought them to a Kentucky slave auction, an experience that would forever change their lives. Earlier, another Frenchman named Henri Moreau, a street urchin of Paris, had made his way to that same Illinois, where life was a pleasant mix of his and native customs. But in 1832, that peace was destroyed by the Blackhawk War. As the nation and the Mailliard and Moreau families mature, it is the common theme of war that causes Charlotte to realize she is but one cog in the endless cycle of love and loss, the bane of a country where another Illinois native son will not abide "a house divided." Our members and guests are invited to read the book, Point of Departure by Dianne Kirtley, in advance of the program in order to fully appreciate the research and participate in the discussion of this subject.
---
Build Her a Myth – Carrie Ann Schumacher
Saturday, January 17, 2015
Program: 11:00 A.M.
Schoenherr Gallery, Fine Arts Center
North Central College, Naperville
"Build Her a Myth" showcases the couture dresses Schumacher creates from the pages of romance novels and she will be with us to illuminate her concept. The collection examines the demands that feminine culture places upon women by utilizing the garment as a social signifier. Fashion magazines became the bibles that guide the creation of self-image. Romance novels echo this sentiment, as they represent an impossible alternate reality, one where love and relationships are all-consuming and eternally passionate. Reality never touches either the fashion or romance realms, but the former is advertised as a way to obtain the latter.  "Build Her a Myth" reflects this seductive beauty, as well as the complete uselessness of the feminine myths we have created and passed down generation to generation.
---
The Lost Girls of the Sudan
A panel from the Sudanese Community Association of Illinois
with Sean Tenner and Neima Tarifa
Wednesday, November 5, 2014
Program 7:30 P.M.
Lisle Public Library
The Sudanese Community Association of Illinois includes several hundred members from DuPage County; many of them fled genocide and civil war in their home country and are working hard to build new lives in their new home. The stories of some of the women in the community who live in DuPage are particularly poignant. In addition to facing severe violence – and likely the deaths of friends and family members – in Sudan, those women who did come to the United States have to adjust to dramatic differences in culture and expectations. The Sudanese Community Association of Illinois helps Sudanese women empower themselves in a country where they have more opportunities – to start a career, to pursue higher education, to engage in civic and political life. With these also come challenges such as dealing with a more complicated financial system and balancing traditional roles expected of women in Sudanese culture with these new opportunities.
---
ERA: Now More than Ever–with Marti Sladek
Wednesday, October 1, 2014
Program: 7:30 P.M.
Downers Grove Park District Recreation Center
 Every national Constitution written since World War II has something the U.S. does not: equality for women (and men) under the law. Now, the Equal Rights Amendment is back, with good reason given what has been happening the past few years in state capitols and in the courts. Most Americans support its goals, but believe it passed in the 1980's! Only a few states are needed now for ratification. You will get an update on the current status of the Equal Rights Amendment, including the two strategies for getting it ratified. What is happening with ERA in Illinois, where we are very close to victory? What will the Era actually do—and not do? You will leave with talking points, and actions you can take to help get this done.
The Wheaton-Glen Ellyn, Lombard, and Hinsdale-Oak Brook branches will share this meeting
---
LAF Plaintiff, Danielle Hoffman
Wednesday, September 11, 2013
7:00 p.m. Program
First Church of Lombard
We have been invited by the Lombard Area Branch to share a program with Lombard and Elmhurst branches given by Legal Advocacy Foundation plaintiff, Danielle Hoffman.  Ms. Hoffman spoke at the 2013 Illinois and Missouri combined convention this spring to rave reviews.  This is an opportunity for those of us who did not attend the convention to hear her story and experiences.  Free-will donations to LAF will be accepted.
---
Bullying
Tuesday, November 12, 2013
Program: 7:30 p.m.
Downers Grove Public Library
Julie Nicolai, M.S. Ed., a fourth grade educator, has been fighting to eradicate bullying for years.  As a facilitator and member for the Bully Task Force in her school district, she created a code of conduct form addressing bullying behaviors, specifying appropriate levels of intervention and responses from teachers, administrators, and students.  She has developed and directed role-playing scenarios about bullying, led student/parent/community meetings on bully prevention and continuously collaborates with parents, students and staff to establish an anti-bullying atmosphere in her school.  She was also interviewed as a teacher representative in a Hollywood-produced documentary entitled "Bullies 101″.
---
Preserving Women's Stories
Saturday, January 25, 2014
Program 11:00 a.m.
Lisle Public Library
Diane Dassow will discuss with us women as keepers of wisdom and history and explore and question our obligation to record our experiences as girls and women, particularly for our daughters and for the younger women in our branches.  Ideas will be presented on ways to record our stories and preserve them through existing repositories.  Diane is a member and former officer of the Lombard Area AAUW Branch.
---
Navigating your Next Adventure
Managing Your Income in Retirement
Monday, February 10, 2014
Program: 7:30 p.m.
Lisle Public Library
Program given by DG branch member and Edward Jones Financial Advisor, Jennifer Wilkin. During the seminar, we will examine how to plan for the unexpected–such concerns as inflation, health-care expenses, and market volatility–and even how you can prepare for the unexpected. Please plan to join us for this thought provoking workshop.